SERVICES
We have the experience and training to treat any pain
problem or rehabilitation needs that you may have. We use hands-on treatment to reestablish correct postural alignment as well as specific exercise programs to maintain flexibility and strength.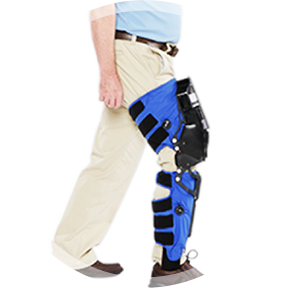 Robotic Physical Therapy
Patient Initiated, Wearable Robotic Rehabilitation Therapy
A Leg Up. The AlterG Bionic Leg™ provides patient initiated motor assistance during sit to stand exercises, over ground walking, and stair climbing. This wearable, robotic rehabilitation device enables patients recovering from Stroke (CVA), Orthopedic injury or surgery (Total hip and Knee Replacements, Post operative Lumbar Spine surgery, Post Operative Fracture Hip/Knee/Ankle repair), Incomplete spinal cord injury (SCI), or Traumatic brain injury (TBI), as well as patients with Multiple Sclerosis or general lower extremity weakness.
Reach higher functional levels
Increase balance
Improve gait mechanics and endurance
Strengthen weak muscles
The Next Functional Level.
Provides intent-driven and/or adjustable robotic assistance to the patient's affected limb when attempting to stand, sit, walk, or ascend and descend stairs
Improves patient day-to-day capabilities by enabling higher-level balance exercises, gait training and strengthening exercises
Reduces the need for additional therapist assistance during exercises, allowing the clinician to focus on the patient and the quality of the movement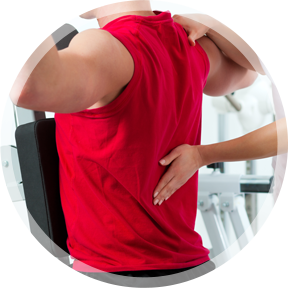 PHYSICAL THERAPY
The physical therapy program at Innovative Physical
Therapy and Fitness Center helps infants, children and adults with physical dysfunction or pain.
Physical therapy combines strength and mobility in order to restore movement and promote the highest level of function. Physical therapists use "hands-on" care to restore optimal function by minimizing impairments, managing disabilities and creating an appropriate environment to improve independent function. The Physical Therapy Program at Innovative Physical Therapy and Fitness Center also offers a variety of prevention methods, wellness activities and health promotion.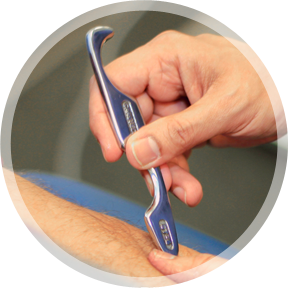 Graston Technique
A modification of traditional hands-on soft tissue mobilization that uses specifically designed instruments.
The Graston Technique allows the therapist to introduce a controlled amount of microtrauma into an area of excessive scar and/ or soft tissue fibrosis, hoping that this will invoke an inflammatory response that will augment the healing process. It is also intended to reduce the stress on the therapist's hands.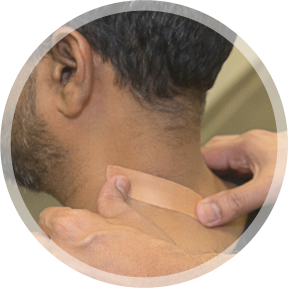 Kinesio Taping Method
The Kinesio Taping Method is felt to cause physiological effects on several body systems.
The systems affected by the body are thought to include the circulator, lymphatic, neural, muscular, and fascial systems, as well as the joints. Kinesio Taping is currently being used by therapists to change muscle tone, move lymphatic fluids, correct movement patterns, and improve posture. The Kinesio Taping Method is a unique method of applying Kinesio Tex Tape in a specific manner to create change in the aforementioned systems.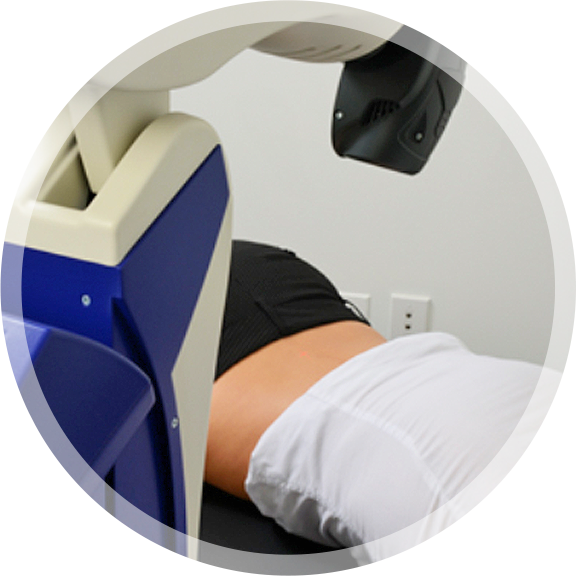 Robotic Laser Technology
MLS Laser Therapy
Get relief from pain, inflammation, and swelling with the innovative Multiwave Locked System (MLS) Therapy Laser. MLS offers deep tissue penetration, while surpassing traditional laser therapy both in safety and capability. A perfect combination of both continuous and pulsed emissions gives you an even greater anti-inflammatory and analgesic effect than other Class IV lasers.
WATCH THE VIDEO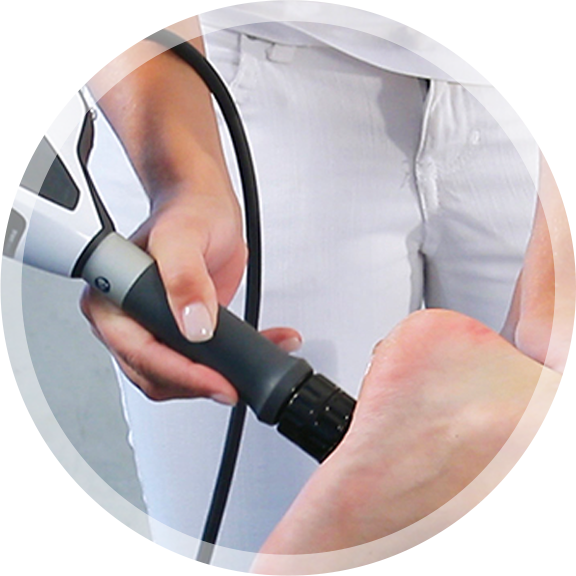 EPAT Therapy / Shockwave Therapy
Extracorporeal Pulse Activation Technology (EPAT), or shock wave therapy, is today's newest approach to treating musculoskeletal pain and connective tissue disorders. Feel better quicker as this non-invasive therapy restores your body's natural healing process and regeneration.
WATCH THE VIDEO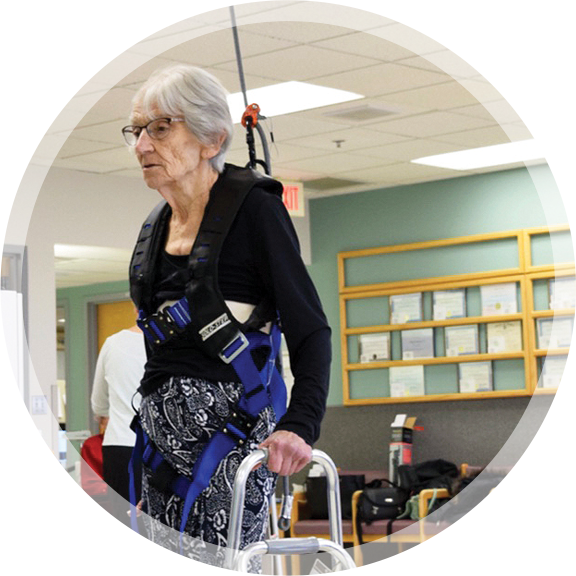 Solo-Step
Overhead Track and Harness Systems
Achieve new levels in rehab with Solo-Step. This harness gives you a secure step without risking a fall. Now you can challenge yourself to even greater strength and balance in a safe environment.
WATCH THE VIDEO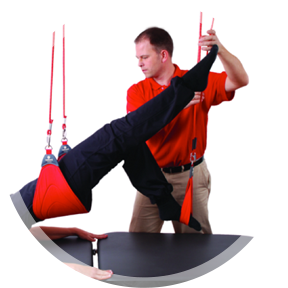 Redcord Neurac Zero Gravity Therapy
Zero Gravity Exercises
Redcord takes exercises to the next level. By introducing slings and bungee cords, your provider can off-weight and support your body throughout each exercise. Similar to floating in a pool, this "zero-gravity" environment helps you facilitate neuromuscular control of the movement, without the interference of pain and compensation. Redcord teaches you how to train smarter, not harder. It incorporates key stabilization exercises into your existing training program. These exercises demand high neuromuscular effort, but without the need for high mechanical load, to help you build exceptional core stability and muscle control. There are bungee cords to assist and guide you throughout the routine. This allows you to focus on the quality and control of each exercise, before introducing more challenging movements, higher resistances and sport specific training.
THE EVALUATION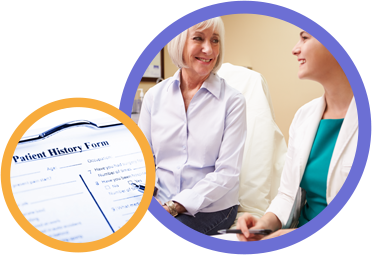 The first step for both physical and occupational therapy is to complete an assessment and examination of the patient. This includes medical history, identification of health risks and problems, a complete systems review, utilization of appropriate tests and measures, and establishment of treatment goals.
INJURIES THAT WE REGULARLY TREAT
Back & Neck Pain
Osteoarthritis & Osteoporosis
Shoulder & Arm Pain
Postsurgical Rehab
Hip, Knee & Ankle Pain/Joint Replacement
Ulnar Nerve Entrapment at Wrist & Elbow
Numbness, Tingling & Neuropathy
Hand Pain/Carpal Tunnel Syndrome
Vestibular/Balance Disorders
Pregnancy-Related Back Pain
Sports Injuries
Sprains & Strains
Work Injuries
TMJ Pain
Auto & Personal Injuries
Fibromyalgia
Incontinence